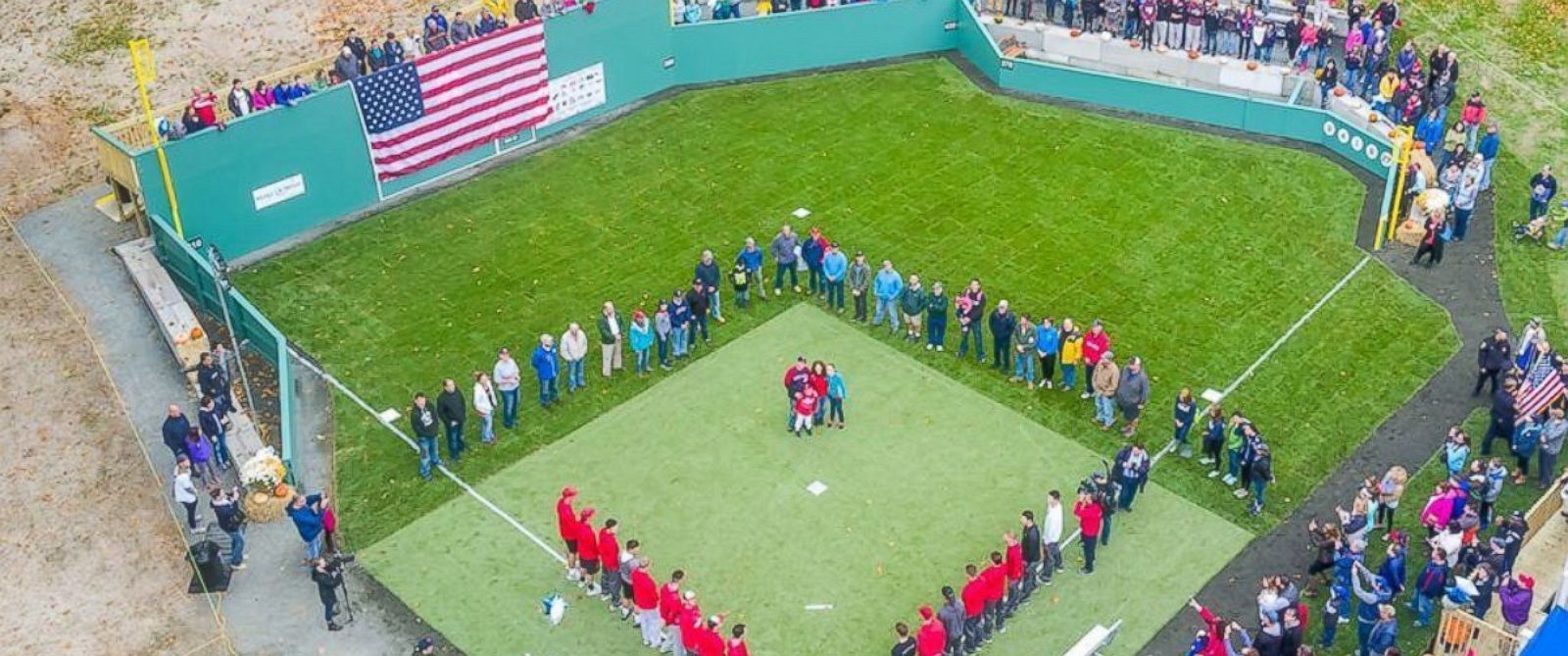 USA Today
-
Thomas Hastings is a 10-year-old who loves baseball and the Boston Red Sox.
He also happens to have Duchenne Muscular Dystrophy, which prevents him from playing his favorite sport in an organized league.
But because he has an unbreakable spirit, he doesn't let that affect his love for the game.
So, when Make-A-Wish approached Thomas, he knew exactly what he wanted: a ballpark in his backyard.
Chills. That's the only way to describe this. Thomas' story is incredible and his huge passion for the Red Sox culminated in this coming together. The story came out at the end of October and November and living up here in Massachusetts I heard about it and thought it was great. The video just adds onto it even more.
He wanted a baseball field, but not just any field. Fenway Park was his wish. That was all his family, community, and Boston Red Sox needed to hear. They went to work and created a kids dream and what's better than that? NOTHING. There is nothing better than seeing a kids wish and dream come true. I mean the field is an exact 1/4 replica of Fenway, all the way down to the famous Citgo sign over the Green Monster. It really is incredible to see people come together for a great cause.
The best part of the whole thing is what Thomas says at the end of the video, " I can just wake up to it, I don't have to think, is that suppose to be Fenway Park? I just know it is." Awesome.
There's not much else to say, except keep playing Thomas.