Those of you that were watching the MLB this weekend knew a big series was going on, and no I am not talking about the Red Sox v. Yankees. While that is a series many mark on their calendars because of the history involved, this weekend we looked to Wrigley Field, where the red hot Cubs took on the Nationals.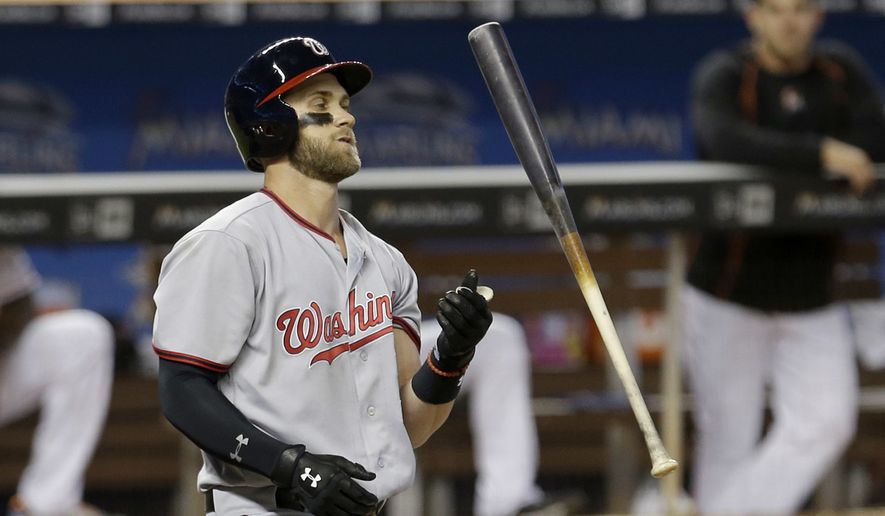 These are two teams at the top of their games and respected divisions currently, but something happened that felt fans of the game a little jipped. Two top teams battling it out should result in the best of the best at the plate and on the mound. We saw great games and pitching, but we didn't get to see one player in-particular swing the bat basically at all.
Bryce Harper the National League reigning MVP had the bat taken out of his hands, not by his coach, but by the Cubs pitching staff and Joe Maddon. Don't believe me? Well try and figure out how in a 13 inning game Harper recorded 0 AB's. You're probably thinking he sat the entire game, but he didn't, in fact he reached base seven times...SEVEN! He was walked six of them and hit by a pitch in the other at bat. This happened also while Jake (the unstoppable pitching force) Arrieta was on the mound.
Crazy stat of the day: 15% of Cubs pitchers walks this year have been to Bryce Harper
This leads to the question...who was jipped? Was it Bryce for not getting a chance to change the game or the fans who paid and watched to see Harper against the mighty Cubs and their top pitching? The answer is simple.
It's the fans, because Bryce Harper doesn't care. He is a professional baseball player and knows that teams are going to do this to him, because he is now considered a legit threat. If I'm a fan though, I may be a little peeved. Especially if you are a Nationals fan in Chicago and don't get a chance to see them in person often. No one, want's to see guys get walked we all want one thing and that is dingers!
So next time Cubs, maybe take your chances against Bryce, the worst that could happen is this...