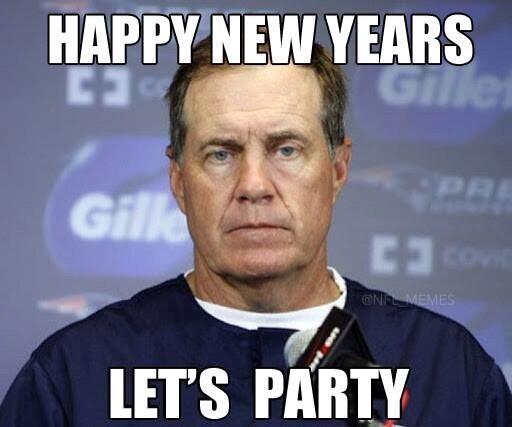 2015 is coming to an end, but the last week of the NFL takes place in the first few days of 2016. That means it is time for one last Best Buy from yours truly. I have to say, I surprised myself with how well the picks I made this year went. I usually gave a few solid performers. Let's end with a bang, and don't worry I'll make this one quick...
DT:
The NY Jets have something to play for in the last week of the season for the first time since Mark Sanches was the starting QB. That's awhile ago, expect them to come out firing on all cylinders and
Sheldon Richardson
to anchor the defensive line this weekend. He will cost $5900 and has averaged 6 fppg over his last two games.
DE: The New England Patriots just had to say they would receive the ball and home field advantage may have been sealed. Instead, they gave the Jets the chance to win in OT and they took advantage. Expect the Patriots to try and get to Miami early. That means plenty of Rob Ninkovich, and for $5600 that could be a top value play.
LB:
The Vikings have a chance to be the NFC North champs for the first time since Brett Favre wore the Purple a few years back. I expect
Chad Greenway
to help anchor that line and lead them into a tight matchup. He has been heating up the past few weeks and for $6400 you wont find many more guys motivated for the game this weekend than him.
CB:
The big mouth of the Carolina Panthers was given a big blow last weekend against Atlanta.
Josh Norman
was absolutely torched against Julio Jones. I expect a bounce back week against the Bucs and Jameis Winston. He costs you $6200 and is averaging 7.3 fppg, besides Carolina has a No.1 seed to play for so all hands on deck.
S:
Check out
Tony Jefferson
of the Cardinals. He is $4500 and the guy who took over for Tyrann Mathieu. He has a lot to prove going into the playoffs and wont want teams thinking they can take advantage of him. Look for a statement game against the rival Seahawks this weekend.
That's my stance, let me know yours
Happy New Years everyone have fun and be safe.
And dont forget to check out
Redrafthero
for your DFS and IDP needs.