Another week, another new style of contest being rolled out by Redraft Hero. This week the new contest to try out is called "It's A Team Game", where you choose 1 QB, 1 RB, 1 WR, 1 TE, 1 K, 1 DE, 1 LB, 1 S and a cap of $60,000. This actually is a hard format when you really think about it, because you are putting everything into one player at each position. I know you normally have that issue with QB's, but with a WR or RB it really makes all the difference in who you pick. That is why I will give you some insight onto how to make a winning team. I mean we are in this together since it is a team game.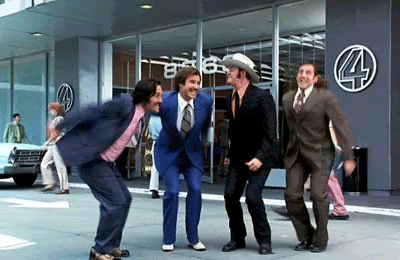 Let's break it down and look at how you should go after the offensive side and defensive side of your team because they really are separate even though they combine to make one big happy team.
Offensive Side:
Let's take a look at the offensive side of the ball. This is where you are going to get the most points for your team because, let's be honest your defensive players aren't getting many chances to score TD's (unless your JJ Watt), which your probably not. Let's start with the most influential player on your team, the QB.
QB:
This is the spot that is going to get top budget priority, unless you really have a good feeling about a specific matchup in the week. A little advice, if that feeling is to go with Ryan Tannehill, don't because it will not end well for you. Instead, look at guys like Brady, Rodgers, or Cam Newton who have all been having high producing years for fantasy and DFS. You have $60,000 to mess around with so feel free to spend big here.
RB:
If your looking to save some money on one of the four main offensive positions this is where you should do it. While getting guys like Adrian Peterson or Todd Gurley are great, if you want to make sure to get top end guys at every other spot you can look a bit lower price wise for the backfield. There are plenty of options such as Rawls in Seattle or Ware and West in Kansas City. They are going to get you decent production and potentially a touchdown or two.
WR:
The next big money spot is wide receiver because these guys can have huge games and in DFS every reception is worth a point itself. Again with $60,000 you can go big and get a guy like OBJ or Megatron and not need to worry about having enough money. Personally, I would go after someone I know can get 100 yards receiving, is a known red zone threat, and can pull in at least 6+ catches. I get that seems like common knowledge, but only a few receivers in the league can truly be counted on and you need to make sure one of them is on your roster come Sunday.
TE:
Plain and simple grab a top tight end because you will have the money and after the top four or five guys, there really isn't a bargain player at this spot. Only a few teams truly have threats at the TE position so take advantage of the Gronk's, Eifert's, and Reed's of the league.
Kicker:
Like most of you probably do, I never take a kicker until the very end of my fantasy football draft every year. I mean they really are all the same for the most part, except for the few who are just terrible and aren't even picked. The same applies here because all you need to do is take one of the top 10-15 kickers and you should be alright.
Defensive Side:
Time to look at the other side of the ball and figure out who will lead this team to victory.
DE:
The key to this spot is finding a guy who has a good matchup and can almost guarantee you a sack or two for the week. If you can fill out your entire team and still get a JJ Watt or Chandler Jones go for it. The reason being that out of the three defensive spots you need to fill the defensive end will be the one that spending the most should pay off because, let's fact it the CB spot is always going to be a toss up every week. Again go big here and just figure out the rest of your lineup accordingly for the defense.
LB:
A key spot for any defense, it doesn't change for your DFS lineup either because this is the guy that can get you multiple tackles, a sack, or interception all in the same game. If Keuchly is available and fits in your budget take him. If not, look a little farther down the list and get a Jamie Collins or D'Qwell Jackson, both of these guys will put up a good number for you and help the team out. Now, let's look at the final spot needed to be filled for the team and that is safety.
S:
CB and safety are a similar spot with how you pick and choose who to play every week. I say that because each and every week you really have no clue who is going to step up and make the big plays. My advice is to go with your gut. I honestly think if you played Tyrann Mathieu or Malcolm Jenkins every weekend or maybe even Kurt Coleman you will be fine. This is like the kicker spot on offense, you really could choose anyone in the top 10 and you should be alright.
Remember everyone there is no "I" in team unless you look really hard.
That's my stance, let me know yours and the best of luck in your DFS battles.