Merry Christmas and happy holidays to you all. I hope all of you are with family for this holiday and enjoying your time spent with them, I know I am. However despite the holidays its time to start thinking about all those pivotal matchups this week for teams eliminated from the playoffs, desperate to get in the playoffs, or possibly stating to rest players (Panthers, Patriots). Here's my lineup this week for week 16 of the NFL season.
QB: Blake Bortles, Jaguars $6,500
Is there any worse defense in the league than the Saints'? Week after week it seems quarterbacks have the best game of their season against them and I expect this week to be no different. Bortles and the Jaguars have had one of the better air attacks this year with him having a great second season throwing to Robinson and Hurns. Watch for Bortles to continue that trend this week especially seeing as both Denard Robinson and T.J. Yeldon are banged up at running back.
RB: David Johnson, Cardinals $5,800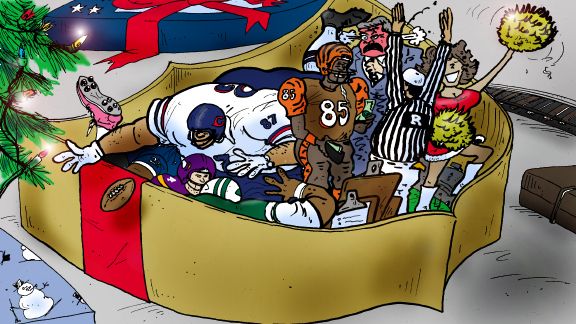 Did all of you see the last game Johnson played? He is just on another level now and really showing himself to be a steal in this past year's draft. Against philly he almost ran for 200 yards and scored 47 points in a monster breakout performance. This week they face a decent however weakened Green Bay defense that ranks 22nd against the run and 17th overall. While I don't think Johnson will have another 47 point performance I do expect him to have another solid game.
RB: James White, Patriots $4,700
Despite the fact that White never seems to get many carries he's been a productive performer for the
Patriots this season. His main role in the offense is as the passing back and he has filled in admirably for Dion Lewis. Last week for example he caught 7 passes for 70 yards and two touchdowns. This week they face the Jets with a chance to lock up home field advantage. The Jets have one of the top run defenses so expect the Patriots to throw the ball plenty of times giving White lots of targets out of the backfield.
WR: Antonio Brown, Steelers $9,300
The steelers are fighting for their playoff lives with chances to lock up a playoff spot as a wildcard and continue to fight the Bengals for the AFC North. The Ravens have one of the worst pass defenses in the NFL and the Steelers' offense is exploding. Antonio Brown is one of the top WR's if not the best in the NFL. Watch him to catch a ton of balls and wreak some serious havoc.
WR: Willie Snead, Saints $4,500
The Saints and the Jaguars game I fully expect to be a shootout this week with both teams boasting strong offenses and weak defenses. Snead is one of the top targets for Brees and at the very low price of $4,500 makes him a strong bargain this week. Snead operates primarily out of the slot and recently has seen an uptick in targets and catches from Brees.
WR: Kamar Aiken, Ravens $5,400
Aiken is really the only hope on offense that the ravens have now with all the injuries that have happened. This week the Ravens play a Steelers secondary that routinely has been picked apart by almost every quarterback thery have faced. Considering I expect the Ravens to pick up their play as its against their rivals, watch for Aiken to at bare minimum justify his price tag.
TE: Gary Barnridge, Browns $4,700
Barnridge has been one of the most consistent tight ends this year totaling more than 50 yards in almost every contest this season. Although I dont love the matchup against the Chiefs this week I do think that he could have a productive day as Manziel seems to love targeting him.
Flex: Martavis Bryant, Steelers $5,600
Almost everything that I said about Brown also applies here for Bryant. Brown and Bryant are the two top targets for Big Ben and I expect both of them to have big games as the Steelers crush the Ravens.
D/ST: Texans $2,800
The Texans defense has really stepped it up recently and played increasingly well. In particular the play of former number one overall pick Clowney has picked up and become a force. Against a Titans offense that is now without Mariota, watch for the Texans to smother the offense.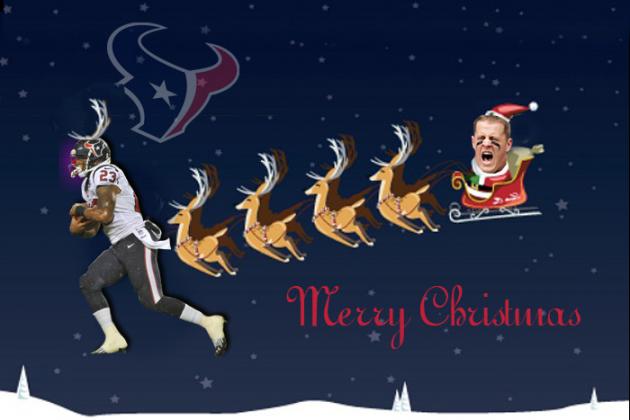 Happy Holidays from The Sports Stance