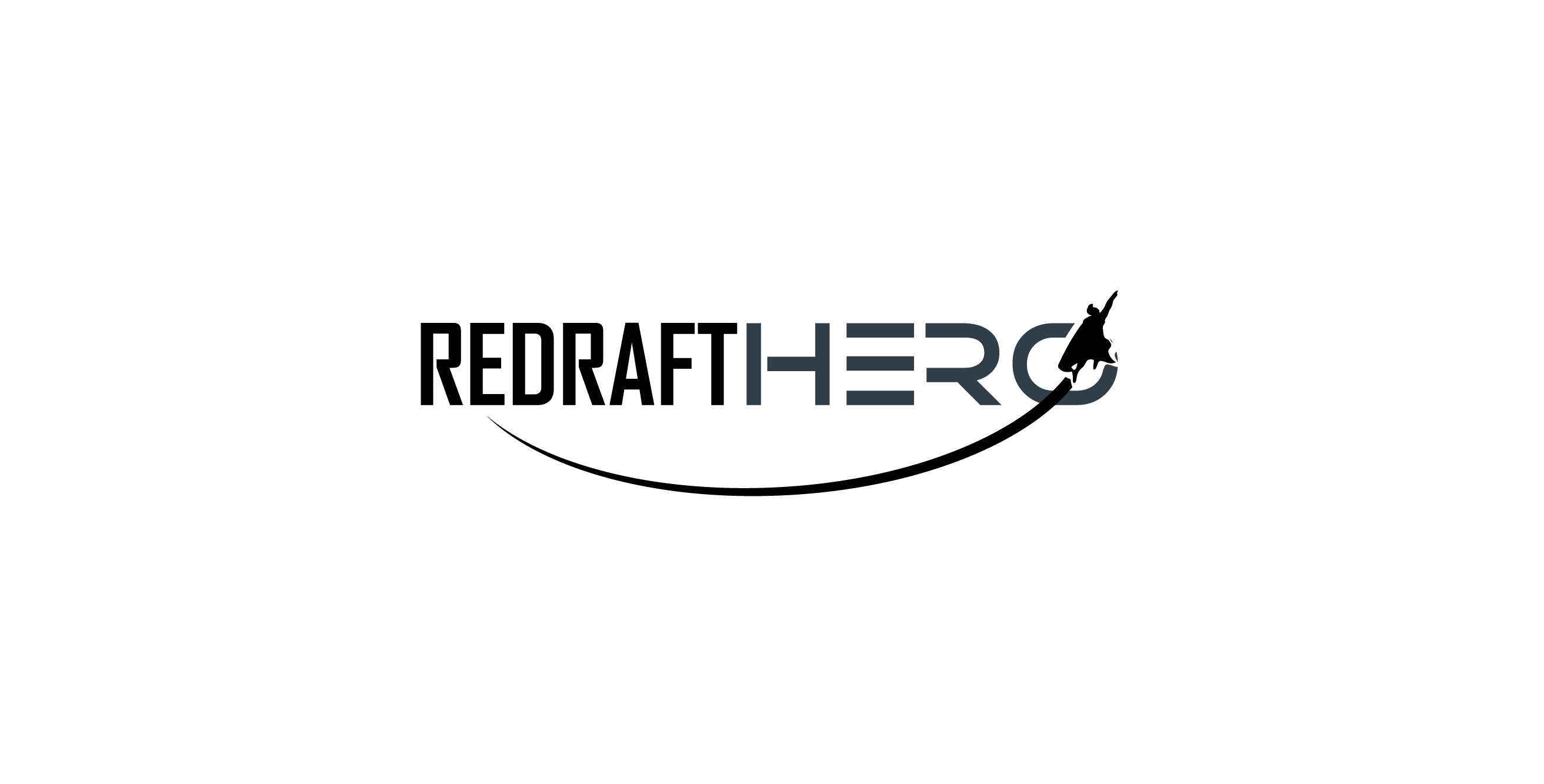 Redraft Hero is a newcomer to the DFS world and has decided to separate itself from the crowded competition field by offering new formats outside of the standard NFL contests. Sites like Draftkings and Fanduel rely heavily on the standard 1 QB, 2 RB, 3 WR, 1 TE, 1 DEF, 1 Flex and sometimes a kicker. That is great and works, but when you're not one of the top dogs in the market at the moment you need to make players interested, and
Redraft Hero
and Kyle Kroeger are doing exactly that.This week they have rolled out two new NFL Formats for those players that love offense, offense, and more offense.
Air It Out
This format will have a $55,000 cap and your tasked with finding 2 QB'S, 1 RB, 3 WR's, and 2 TE's. The strategy that has to go into this type of format is great because each an every week it seems like a different QB is putting up 5 TD's. This past week we had Cam Newton and Jameis Winston do that and they aren't exactly known as gun slingers in the pocket. Of course, we all want to see a little more of this:
Everyone loves the deep ball and when it comes from a trick play it makes it even better. This type of format will be having you praying for the deep ball on every drop back. I think the hardest part will be selecting 2 TE's because this year it's hard finding one that is consistent and not priced like Gronkowski. I will give some strategy for this format if you wish to take it.
1. Pick an upper tier QB like Brady or Rodgers, someone you know will get you two touchdowns and 300 yards passing on the regular. That way you know you're guaranteed a decent outcome. As far as my second QB I would go with someone like a Russell Wilson or Cam Newton because they will get you passing yards, but have the ability to score some rushing TD's as well and instead of four points through the air you're getting six on the ground.
2. Pick a RB that is a pass catcher, I get it they don't do much else, but when you're getting a point per reception having a Danny Woodhead or Darren Sproles will pay off in the end.
3. Wide Receiver is really a crapshoot with who will have a big game, there is no strategy just hope the odds are ever in your favor.
4. TE's is where I would start my lineup and work back towards QB's because I really think you should just go big and spend the money on Gronkwoski, Kelce, Olsen, or Eifert. Any one of those combinations should work out well for you and if your not willing to spend huge go with a top tier and second tier guy like Delanie Walker and Reed.
Running Back Blitz
You like running? No? Perfect, instead just pick a bunch of guys to do it for you and make money from it. Redraft Hero is rolling out the "Running Back Blitz" where you can pick your own stable of running backs and watch them run wild. This format is all about the backfield with a $38,000 salary cap and your choice of 1 QB, 3 RB's, and 1 WR. The NFL has become super pass heavy and Redraft Hero decided that the guys in the backfield needed some love. This format is great because it will be so unpredictable. I mean think about how many RB's the average NFL team uses two or three....if you're in New England maybe seven? Either way it is getting harder to figure out who is going to be used the most in many teams backfields except Minnessota where it is all Adrian Peterson all the time. His nickname is A.D. for All Day and that is still true with the Vikings.
On many teams though you have the main guy like a LeSean McCoy and Jonathan Stewart who do all the heavy lifting making the plays to get to the goal line. Then teams decide to reward them by putting in Karlos Williams or the greatest TD Vulture of all time Mike Tolbert.
It should make things interesting and don't worry I have some strategies for this format as well:
1. Take only one top back. Don't waste your whole salary on the top three running backs because more than likely one of them will get hurt or just not perform.
2. Look at the matchups, don't just pick Matt Forte because he is the prime back. If he is going up against a top 5 run defense, I would not play him. You need to know more than just "this guy is good" because if the offensive line is awful you're gonna have a bad time.
3. Don't be afraid to take the primary pass catching running back. A guy like Darren Sproles as I mentioned earlier can give you a surprising performance with a line of 6 catches, 1 TD, 100 yards recieving. That is a great day for any player so when making your choices don't just think about who will get 20 rushes and hope they get 100 yards.
Overall, these formats should bring something different to the table and interest any DFS fan. If it doesn't how about the chance to try them for free and beat an ESPN expert at the same time?
This Week Redraft Hero and ESPN / Pro Football Focus Analyst
Jeff Ratcliffe
team up for the "Air it Out" Freeroll. See if you have what it takes to beat the expert, and the best thing is it costs you nothing at all. Check it out, what are you waiting for?