In the past two weeks the Carolina Panthers and Green Bay Packers have seen their #1 Wide Receiver's go down with ACL injuries. It seems every pre-season an ACL injury takes down at least one big playmaker. This year it has taken two in the form of Kelvin Benjamin and Jordy Nelson. When injuries like this occur it not only hurts the teams these players are on, but also the fantasy owners who have already held their league drafts. So when injuries like this occur who do fantasy owners turn to.
Well if your looking for a replacement for those teams I am going to give you an inside to who should become each teams No. 1 and a sleeper pick for each that could end up paying off big.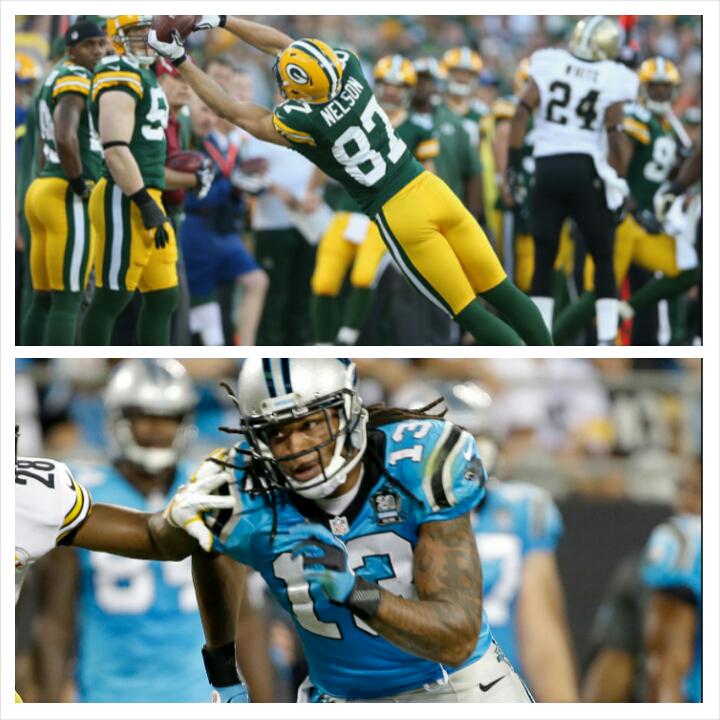 *
Nelson and Benjamin were considered top 25 fantasy picks for WR
Let's start with the Carolina Panthers as they are a team without a true No.1 WR replacement and a bunch of mid-level guys. My prediction is that out of everyone in that WR corp. the true top dog for the beginning of the season is going to be Corey Brown.
Corey Brown-Last season Brown emerged as the the No.2 receiver overtaking Jericho Cotchery. This year with Benjamin out look for Brown to see a lot more action his way especially in the first few games of the season. If teams underestimate the Panthers receivers and load up the box there is a chance for one on one situations that Cam Newton can try and take advantage of early on.
My sleeper pick: Ted Ginn Jr.- Everyone (well maybe not everyone) remembers when Ginn Jr. came out of Ohio St. people thought he was going to be a star. He was fast, could return, and catch with ease he seemed like he would become at least a high producing No.2. Now with his fifth team since entering the NFL he may finally have a chance to prove he is productive. He isn't a starter but when your top guys have bye weeks Ginn Jr. may not be a bad plug in. He could get a few catches and is always a candidate to take a kickoff return for a TD. If you don't believe me check this out:
As for the Green Bay Packers the new No.1 will be: Randall Cobb- He had 91 Catches last season and you can guarantee that number rises over 100 with Nelson out. If you haven't had your fantasy league draft yet look to see Cobb go no further than the 3rd round. He along with Davante Adam's stocks are rising and rising fast. When you play with a QB like Aaron Rodgers you know you can expect a good stat line as the top target.
My G.B. Sleeper pick is:
Ty Montgomery-
The former Stanford standout has a chance to make his mark with Jordy Nelson on the sidelines. While most of the targets will be for Cobb and Adam's look for Montgomery to have a sneaky good rookie season and finish among the top 10 rookie WR's when all is said and done. So if your desperate for one more receiver in your draft and want to take a risk thats a little outside the box, look at Montgomery you may end up finding a late round winner.